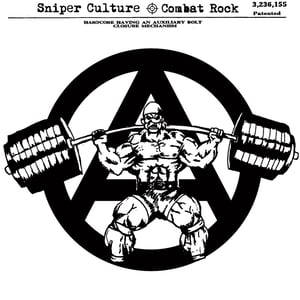 $

8.00
Do you have WHAT IT TAKES to SURVIVE? When the shit hits the fan where will you stand? It's SNIPER CULTURE, loaded with high-velocity Teflon™-coated riffs this chicago affinity group takes the ski mask off with a new record. Their true intent: to leave none standing. Hardcore is back...learn to mosh or face the wrath of the SNIPER CULTURE. 300 one-time pressing of this 7 inch with the first 100 on army green.
All preorders come with exclusive pin.
ARMY GREEN SOLD OUT ON 12/28
NOTE: All shipping outside US will be audited and refunded any excess payment upon shipment. All preorders will be combined and extra shipping will be refunded.