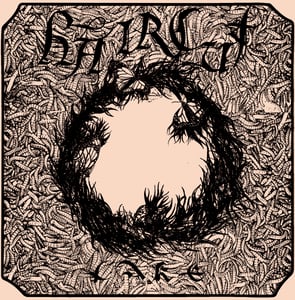 $

8.00
With their third EP in three years, HAIRCUT returns with CAKE their newest offering on another local RVA Label, following up after stellar releases on FEEL IT RECORDS and BEACH IMPEDIMENT. Pairing catchy riffs with catchy lyrics, this is the most to-the-point Haircut release yet, where they join their already established sound with a newfound simplicity. Definitely one of the best bands from Richmond's never-ending roster, HAIRCUT is completely relentless with these six tracks. If you like hardcore like then you definitely need CAKE.
Should ship within two weeks.
ALL ORDERS ARE AUDITED AND ANY HIGH SHIPPING CHARGES WILL BE REFUNDED.