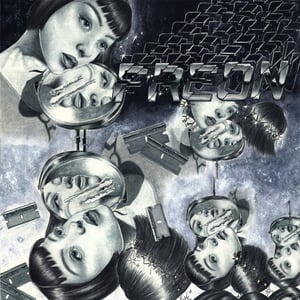 $

5.00
Brand new St. Louis speed punk. It's fast, its loud, its not funny, it doesn't feel good. Members of Bad Example, Ruz, The Warden, Dentist and Mom who all like Poison Idea. Put this on at a party and watch your friends go into the other room to call their mom to come pick them up. If you stopped paying attention to St. Louis, then its time to start again...this year is going to be crazy for that city. 100 pressed on limited edition computer white cassettes.
11PM-000. Cassette is limted to 100. Ships early feb or slightly before.
ALL ORDERS ARE AUDITED AND ANY HIGH SHIPPING CHARGES WILL BE REFUNDED.